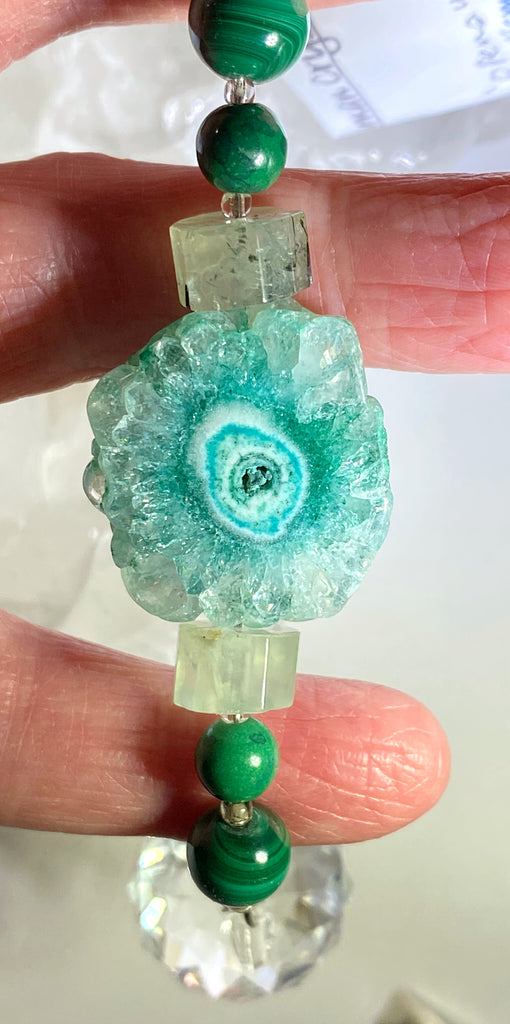 20mm round hanging crystal with fluorite, malachite and green Solar quartz
Handmade item
Materials: green solar quartz, fluorite, Malachite, 20mm round crystal ball
This beautiful 20mm round  hanging crystal which dangles on a silver bail includes 6 and 8 mm malachite beads, Green Solar quartz focal bead, and fluorite. 


This crystal is 5 1/2 inches long. 


Solar quartz brings emotional strength and uplifting with great power and energy. 


Malachite is a stone of balance, abundance, manifestation, and intention. It's the stone of transformation. 


Fluorite is a highly protective and stabilizing stone, useful for grounding and harmonizing spiritual energy.